Don't worry, you don't have to do everything onsite! This is an opportunity to showcase your work. These rules may be changed without notice, but will be time-stamped and available at this URL.
Last updated on June 3, 2016.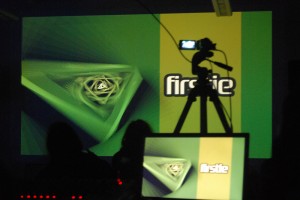 Please ensure that your entry will run without administrative privileges. If do you require capabilities beyond those afforded to a normal desktop user please contact the compo team and we will evaluate your request.
There must be at least two entries per compo; related compos may be merged (e.g. demo and intro) if not enough entries are received
No individual or group may submit more than one entry in any compo.
All entries other than remote will be due to the organizers on

Saturday June 4th at 6 PM

. We're experiencing some technical difficulties with Partymeister but we'll let you know when it's ready and you are encouraged to submit then if your entry is ready at that time. Use /party to upload your prod (preferred option). If for some reason you cannot use this option, email us at questions atsymbol atparty-demoscene.net to let us know. http://www.timeanddate.com/library/abbreviations/timezones/na/edt.html
Only entrants who are present at the party or have a representative present at the party can win prizes.
The democrew reserve the right to disqualify entries with racist, pornographic, or ultraviolent content, although we will discuss this matter in detail with the individuals concerned before passing a verdict.
Except for the interactive compos we do not allow previously released material to be entered into any of our competitions. Please see the interactive compo rules for details on this exception.
All entries will be livestreamed on SceneSat and made freely available in some form for download on scene.org
Only submit work that is your own. For a cooperative prod, cooperators must have assigned all their rights to you. Everyone involved in a production must agree to enter the production.
Do not use content in your entries unless you have a legal license to use that content. This means no ripped music, no movie snippets, no close-ups of trademarked logos, etc. Violations will result in immediate disqualification.
Pure video and animation playback is only accepted in the Wild category. If entered into another category it will be disqualified.
All executable productions must terminate gracefully when the Escape key or system equivalent is pressed.
Unless otherwise noted all entries have a maximum runtime of 8 minutes including loading / precalc.